【Paint for manhole covers 】  1. Difference and superiority compared with normal paint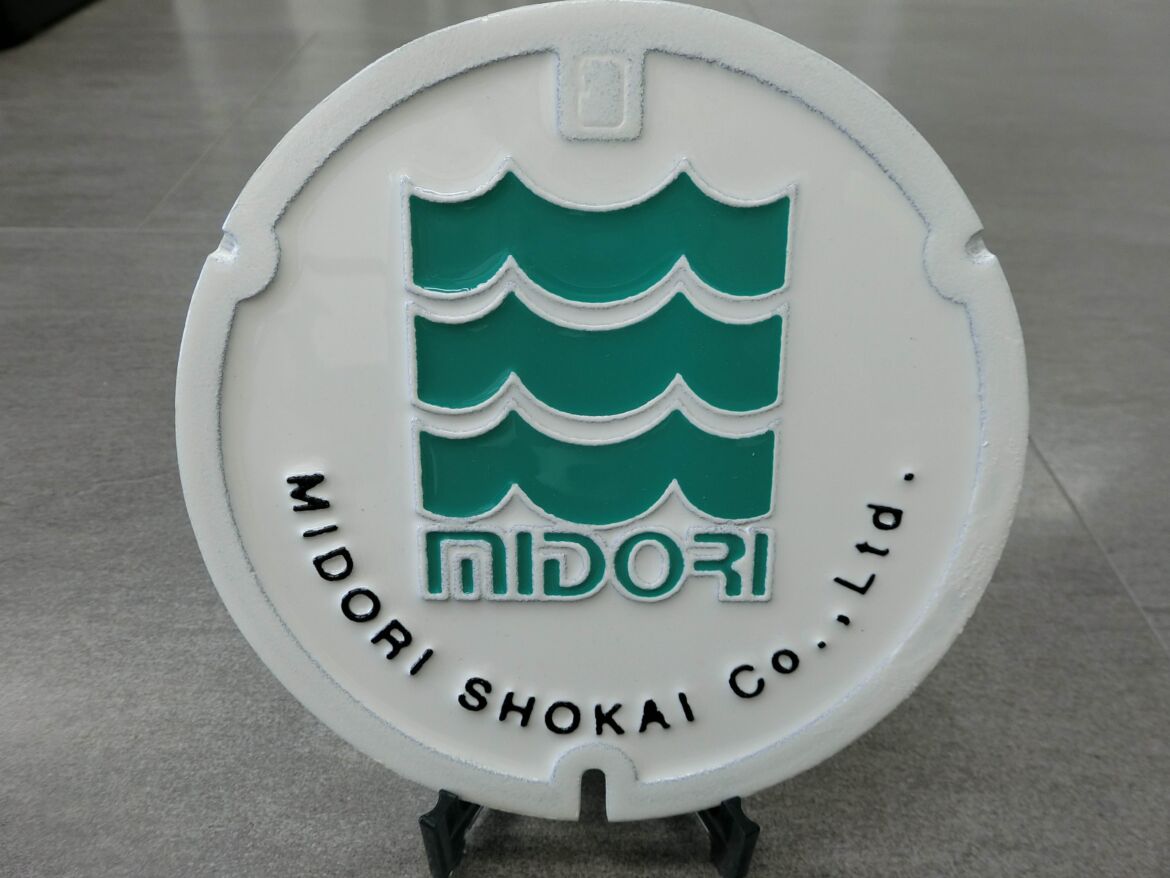 Picture of colored manhole cover we manufactured with my partner ARAKISEISAKUSHO and MILLION PAINT.

Difference and superiority compared with normal paint
Conclution
Our injection epoxy
1)

does not almost contract

when pouring into the groove, and

forms preceise and thick coating

.
2) is

better durability

. ( Please reffer our website about detail.)
3) forms

shiny coating

. 
---


About 1) 2)
・includes organic solvent.
・hardens when organic solvent evaporate.
・organic solvent evaporates while making small holes, and forms thin(25-30u) coating.
・deterioration (rust,peeling) is fast because moisture and garbage etc. invades into the hole.

・does not include organic solvent.
・hardens and forms coating by 2-component reaction.
・forms extremely precise  and thic (that was poured) coating. So, durability is stronger than normal paint.

About 3)
| | |
| --- | --- |
|   | 60° specular reflectance |
| Our Injection Epoxy | 104% (unparalleled gross) |
| Nomal paint | 70-90% |
100%: 100% of the light emitted from the gloss meter is reflected.
50%: half gloss
About us
We can offer the perfect support for you to help the market on colored manhole covers in your country!

Pour paint into the groove of a manhole cover!!
Check our website for more imformation!